The waterfront, Sokoburu
, on the Basque Coast, at the gateway to Spain, between the Atlantic Ocean and the Pyrenees mountains, is renowned for its beachof fine sand that extends over 3km of the rocks " les Jumeaux " at the Marina Port. Its typical architecture on the boulevard de la mer and in some parts of the city is the work of Edmond Durandeau. This architect from Angoulême built neo-Basque style houses at the beginning of the 20th century, most of which are characterised by coloured half-timbering. The waterfront walk takes you to the Sokoburu esplanade. This tourist complex houses Serge Blanco's Thalassotherapy centre, the Casino, its tapas bars and restaurants, the market and the flea market.

Caneta neighborhood The walk on the bay of Txingudy, along the Bidasoa river, leads you to the small fishing port of Caneta (sardinades in summer) offering a magnificent view of Spain. You will see two houses listed as Historical Monuments since 2011: Bakar Etchea (the house of the solitary) where the writer Pierre Loti (1850-1923) lived; he wrote his novel Ramuntxo. The Moorish villa, built in 1867, is characterised by its unusual architecture, austere facade and oriental style.

Visit of the Castle Château Abbadia and its estate: you will visit, as a family, the castle facing the ocean, inspired by the castles of the Middle Ages, and its astronomy observatory. The Domaine, the house of La Lande Larretxea, information point, is a protected natural site of 65 hectares, biological and geological reserve; it is the scene of the Corniche festival in September.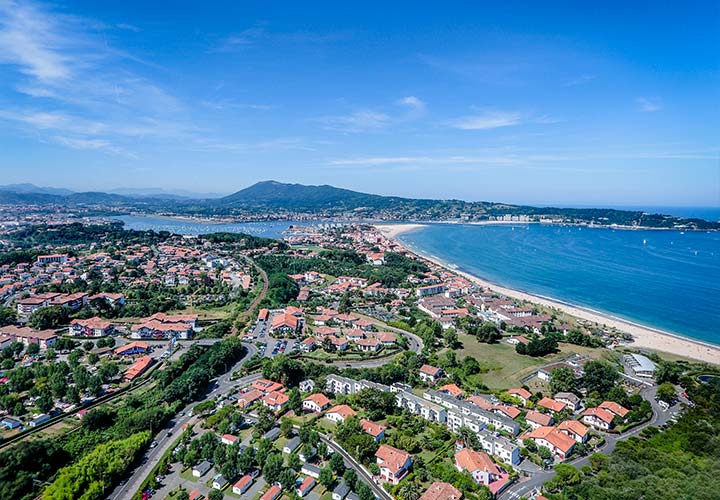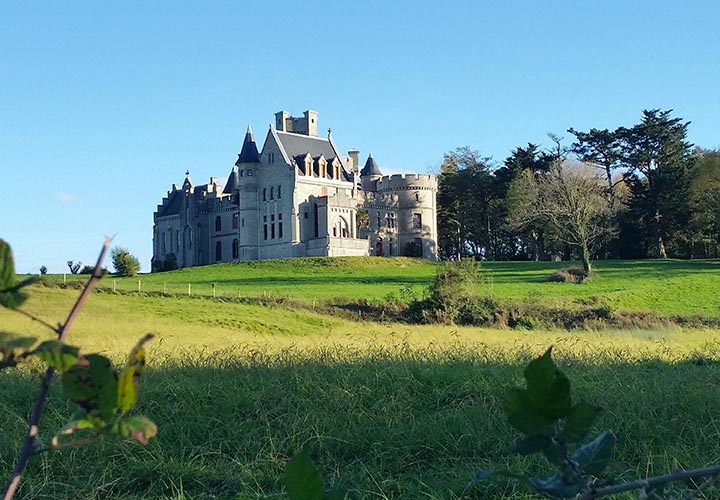 The plage d'Hendaye,in the Basque Country, close to Spain, extended from 3km of fine sand from the 2 twins to the Marina, is the ideal setting for water sports enthusiasts (surfing, paddle, sailing, water skiing…).
It is the longest and safest beach on the Basque Coast; it is equipped with 2 first aid stations, the Whale and the 2 Twins…a wonderful addition to the campsite's swimming pool!
Hendaye, renowned for its magnificent beach is the family beach par excellence.