Discover the surroundings of the campsite
Let yourself be seduced by our walks, between the sea and the mountains, thought out and designed especially for you, from our campsite Pays Basque. We are committed to sharing with you the riches of the Basque Country, which is why every year we take you on a journey of discovery of wonderful sites, combining culture and heritage with breathtaking views.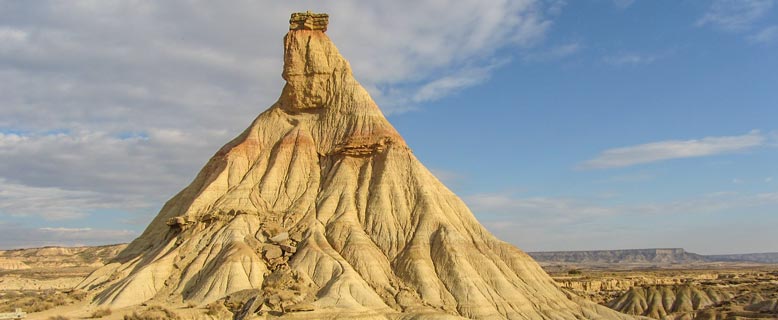 Saint-Sébastien
This city is a concentration of life.
Stroll around the "Monte Igueldo" by rack railway dating from 1912 to admire the view of the bay of La Concha.
Stroll through its typical streets, immerse yourself in culture. A new horizon is opening up for you!
Gaztelugatxe
Ring the bell of the chapel at the top of this island connected to Spain only by its stone bridge.
A famous film was shot on this magnificent site, did you find which one
Les Gorges de Kakoueta
Located in Haute Soule, this 2-hour walk takes you to a total change of scenery. You will walk along rivers and waterfalls, where the flora is lush, swim in its fresh waters, picnic and dream of being a new adventurer.
Fontarrabie
This fortified Spanish village is a pure pleasure to behold. Strolling through its cobbled streets where time seems to have stopped is a must, as well as enjoying a few Pintxos in its pretty square where the bright colours of the houses blend with the flowers.
Les 3 couronnes – Jaizibel
Mountain hikers, the 3 peaks Irumugarrieta, Txurrumurru and Erroilbide are for you!
A few minutes from Irun, discover a breathtaking 360° panorama from the coast to Jaizkibel, the most western mountain in the Pyrenees.
Hendaye – The Coastal Trail
This path, which extends over nearly 25km between the cities of Hendaye and Bidart, offers an exceptional panorama from beginning to end…
The most sporty ones can walk along it in one day, but walkers can stop along its path to get to know better the exceptional heritage of the towns and villages crossed.
La Rhune – Eyes and taste buds
A beautiful hike! A spectacular panorama! From Olhette where your steps lead you to paths surrounded by forests to reach the Venta Yasola and enjoy a chili omelette!
Las Bardenas
42,000 hectares of desert and loneliness! You are amazed by this lunar and arid landscape, these "fairy" chimneys, these steep cliffs, these canyons, these tabular hills, a breathtaking spectacle in front of this movie set ( Game of Thrones)
Salto del Nervión
On the border of the Basque Country, in the province of Alava, live an unforgettable experience!
Discover the impressive Nervión waterfall of more than 270 meters! The most daring will observe this breathtaking landscape from the "balcony" suspended in the void.
La Semana Grande
One of the most important elements of the "Semana Grande" is the impressive and highly recognized "International Fireworks Competition", during which several countries from all over the world compete against each other!